Third Ellsworth K-8 Chess Afternoon
02.09.17 The third and final Ellsworth K-8 Chess Afternoon of the 2016-17 season was held at the Ellsworth Elementary-Middle School on Wednesday, February 8, 2017. Despite many schools canceling or delaying classes because of snow, chess players turned out in good numbers to gain experience and sharpen their skills before the upcoming state scholastic championships to be held at the University of Maine in Orono on Saturday, March 11th.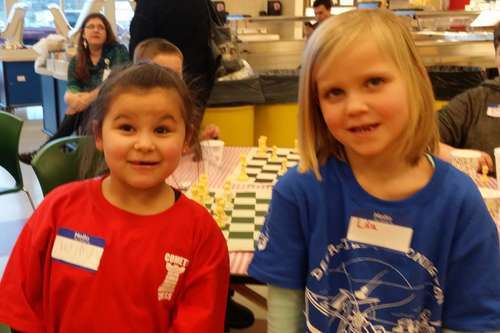 Regina (left) from Fort O'Brien School in Machiasport and Lila from Deer Isle-Stonington Elementary School pose for a photo after their hard-fought draw at the Ellsworth K-8 Chess Afternoon held at the Ellsworth Elementary-Middle School on Wednesday, February 8, 2017.
Opportunities for children and adults to play chess don't just happen. They require time, energy, and a concerted effort from organizers, directors, and many volunteers to see them come to fruition. As such, we would like to thank all those who came together to help these three separate events at Ellsworth Elementary-Middle School go off without a hitch.
Players enjoyed a non-rated, round-robin style of all-play-all games with other players of their same age, grade, and level of experience. Events such as these are critical for establishing an infrastructure, building scholastic chess culture, and promoting chess at all levels across the state.
We hope to see many of these players at both the Fort O'Brien Chess Tournament on February 11th in Machiasport and the All Saints Winter Warm-Up Tournament on February 25th in Bangor. More information on these events can be found on the ChessMaine.net events page.
Here are some images from the day.

Heartwarming to any chess coach: students studying tactical problems on the bus on the way to the tournament.

Players of all levels compete at this event. Here two scholastic state champions, Oliver Brown-Patricio (left) and Benjamin Mock, get in a G/20 game.

The chess clubs from many area schools were represented: The Bucksport Bucks

The Deer Isle-Stonington Mariners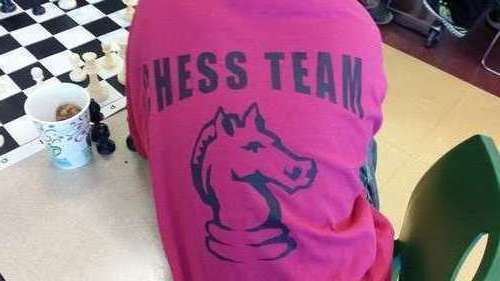 The Stillwater Montessori Knights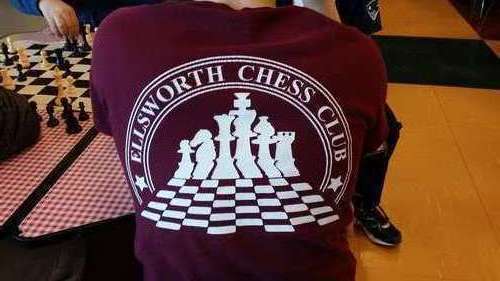 The Ellsworth Eagles

The Fort O'Brien Comets

Joe Alex, director of the Stillwater Montessori School and chess club instructor, watches one of his student's game.

Lots of snacks were available free-of-charge to all players.

Former American World Chess Champion Bobby Fischer at the age of 14.

Future American World Chess Champion Ryley Ingrish at the age of 12.

A big thank you to Adam Wilson, coach of the Ellsworth Eagles Chess Club, for organizing and directing this event.
---