The Chess Games of Ray Haines
01.10.20 Author Tim Sawyer has put together a new book entitled Chess Games of Ray Haines. Ray is a lifelong tournament player who lives in northern Maine. From the Introduction: This book is dedicated to the unsung heroes who keep playing chess year after year. They are our frequent opponents in clubs or online. Few people know their names, however our passion for chess suffers without regular opponents for us to play. The book contains 150 of Ray Haines's games grouped in 10 chapters by opening. It's available on Amazon.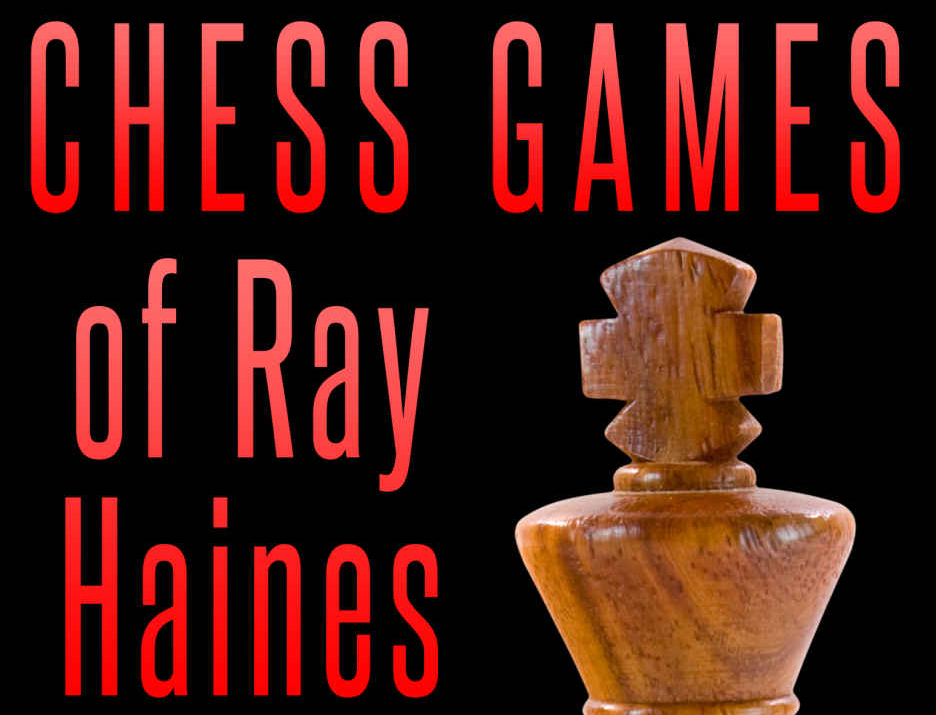 Chess Games of Ray Haines by Tim Sawyer
Thanks to Lance Beloungie for contributing to this report.
From the book's description:
Tim Sawyer gives 150 chess games by Ray Haines with analysis or comments by the author. The collection is in ten chapters by chess opening. This book is dedicated to those who play chess for many years. Where would we be without opponents? Few people know their names. Who influenced you to play chess? Someone with a passion for chess taught you how to play. Maybe a teacher or club player encouraged you. Ray Haines took up the challenge and kept playing.
The author writes:
I met Ray Haines at a tournament in Orono, Maine during the winter of early 1972. Boris Spassky was the World Champion. Bobby Fischer would change that before the year ended. George Cunningham and Gerry Dullea organized a Saturday state high school championship my senior year. Ray Haines was a polite kid whom I defeated on my way to my score of 3-1-1.
Later my parents moved to the home town of Ray Haines! When I came home for the holidays, Ray Haines connected with me. We played chess at each other's homes once a week for over a year or two. Ray kept getting better. This forced me to improve if I didn't want to lose to him all the time. We pushed each other to get better because we loved the game. We encouraged each other and rooted for each other. It worked! Ray Haines and I have maintained our friendship. I wrote this book in honor of our long friendship. I hope you enjoy the book.

The maestro Ray Haines on his way to winning the 2014 Fort Fairfield Potato Blossom Chess Festival.
---