Fall Chess @ UMA Tournament Report
11.19.18 The Fall Chess @ UMA Tournament was played on Saturday, November 17, 2018 at the University of Maine in Augusta. The event attracted thirty-nine players including twenty-six scholastic players, eleven in the Open section, and two who played in a non-rated match.

A view of the tournament hall at the Fall Chess @UMA Tournament played on Saturday, November 17, 2018 at the University of Maine in Augusta. images Curt Brock
Thanks to Barry Magda and Curt Brock for contributing to this report.
US Chess crosstable of this event
The Fall 2018 UMA Chess tournament was a rousing success. Thanks to the hospitality of the University of Maine at Augusta, the Coordinator of Student Life at UMA, Rose Pelletier, The Royal Court of Maine US Chess affiliate, and the record number of participants who all made the day a success! Special thanks also to Alyosha S., Jesse C., and Dr. Mark P., who put together the participant packages for the 26 scholastic players; Phil Lowell for acting as house player, James McCain for assisting with data lookups and everyone who helped clean up the site afterwards. Also credit to Curt Brock who took some great photos for the event report.

Chess Today!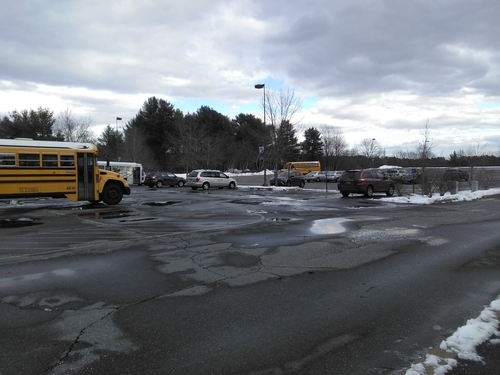 Schools came from far away!

Round 2 action in the open quad

Coach Michael Henry of Machias gets in some chess, far left back.

Hard fought battles ongoing in the Scholastic sections

Dr. Mark and assistants ably created the packets

Participants peruse the player packages.

Announcing winners of the Scholastic Quads.

Phil Lowell, seated, kindly acted as the House Player!

The tournament director didn't get a picture of Dr. Pavel Sulyandziga, a newly joined USCF member from Maine, who won his first US Chess rated tournament with a perfect score of 3 - 0, at the tournament, so we include this picture of Pavel playing former World Champion Boris Spassky in a simultaneous exhibition.

A King in Final Repose.jpg
---