Bapst Impromptu Quads Report
05.25.18 Eight players nicely rounded out two quad sections at the Bapst Impromptu Quads played at John Bapst High School on May 24, 2018. Aaron Spencer won Quad 1 with a perfect 3.0 points. In Quad 2, Wyatt Hendrix and Tristan Cousineau shared equal first with 2.5 points.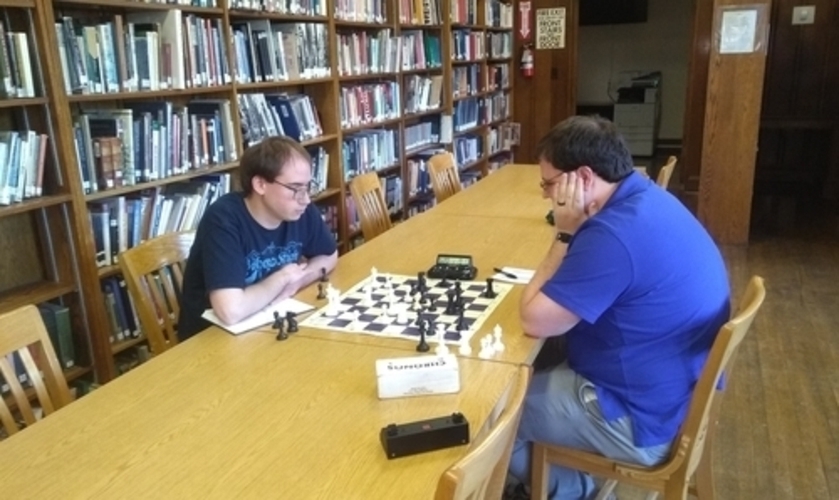 Quad 1 winner Aaron Spencer (left) plays Dan Robbins on his way to first place at the Bapst Impromptu Quads.
Thanks to Mike Dudley for contributing to this report.
US Chess crosstable of this event

Ben Mock and TD Linh Nguyen watching as Been Been Deschesne plays Tristan Cousineau.

First and second place in this year's Crusader Cup: and Dan Robbins (right) and Nathan Gates.

The final position from the game Spencer-Robbins, in which Dan Robbins made an heroic attempt to force a stalemate with five attempted rook sacrifices!
---