Bapst Impromptu #11 Tournament Report
04.08.18 Nine players turned out for the Bapst Impromptu Swiss #11 Tournament played on Tuesday, April 3, 2018 at John Bapst Memorial High School in Bangor. This tournament's format of offering one free and one fee section was dubbed "hybrid" by its organizer and director Michael Dudley. Aaron Spencer, Wyatt Hendrix, and Benjamin Mock shared first with 2.0 points apiece.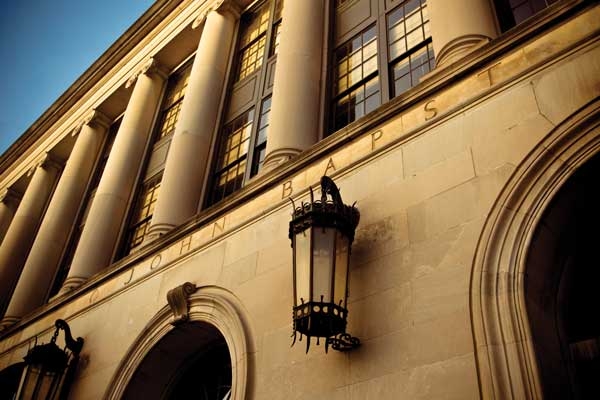 The hybrid tournament format used at the Bapst Impromptu #11 of one free and one fee section is providing opportunities for more players to play rated chess in the Bangor area.
Thanks to Wyatt Hendrix for contributing to this report.
US Chess crosstable of this event
After two rounds at the Bapst Impromptu #11, the tournament's highest-rated and top seeded player Aaron Spencer was well on his way to a 3-0 rout of his competitors. Wyatt Hendrix, however, had other ideas. Hendrix defeated Spencer in their last round encounter and Benjamin Mock beat Nathan Gates which resulted in a three-way tie for first.
Behind the three leaders with 2.0 points came Gates and Michael Dudley with 1.0 point and Michael Murphy (scoreless).
The free section of the tournament attracted three siblings! Walker, Tala, and Francis Bayless finished with 2.0, 1.0, and 0.0 points respectively.
Thanks to all who participated. Long live the Bapst Impromptus!

This is the final position in the last-round game between Aaron Spencer (2024) and Wyatt Hendrix (1687). Black has just played ...Nd2 and White resigned.
---