Jarod Bryan Sweeps 10th Annual ChessMaine.net Championship
06.29.16 Twenty players competed in the 10th Annual ChessMaine.net Championship held on Saturday, June 25th, 2016 at the Best Western Plus Waterville Grand Hotel. Jarod Bryan was the only player to score 4.0 points in four games and that netted him first place in the open section. Here's the illustrated tournament report with images, crosstables and selected games from the event.
Just after the summer solstice, flowers were in full bloom in the courtyard of the playing venue.
Selected games from this event
Maine Chess Player of the Year Current Standings
The tenth annual ChessMaine.net Championship took place on a beautiful summer day in Waterville, Maine. Twenty players turned up to compete in this four-round event won by Jarod Bryan with 4.0 points. The time control was Game in 75 minutes with a 5-second delay from move one.

Jarod Bryan notches another tournament victory with a perfect 4.0 points in four games.

Will Ravn started the tournament with three for three and took Bryan down to an even-material pawn endgame in the final round. Ravn's slight positional disadvantage was enough for Bryan to score the full point. Ravn tied for second with:

Roger Morin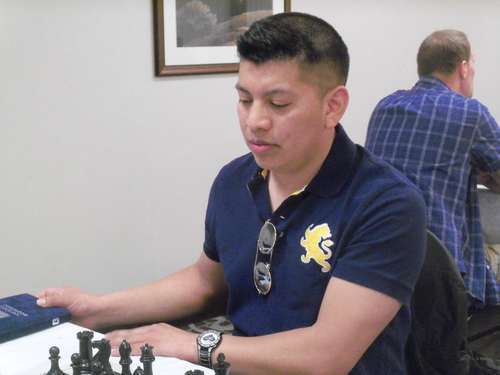 Sergio Mejia

Curt Brock and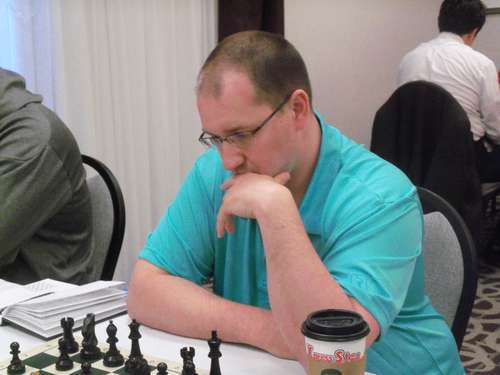 Nathan Gates.

Bill Burtt put up 2.5 points in a tough field.

An impressive performance by this young man (Wyatt Hendrix) netted him the class C and under prize.

Joseph Powell scored 2.0 points along with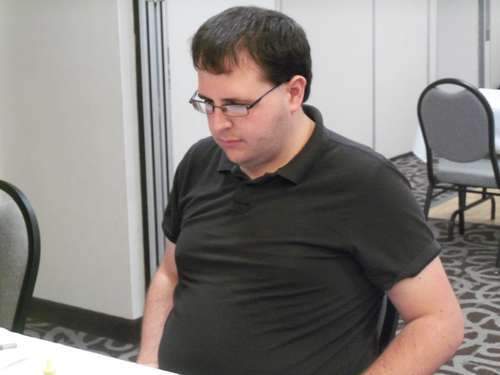 Daniel Robbins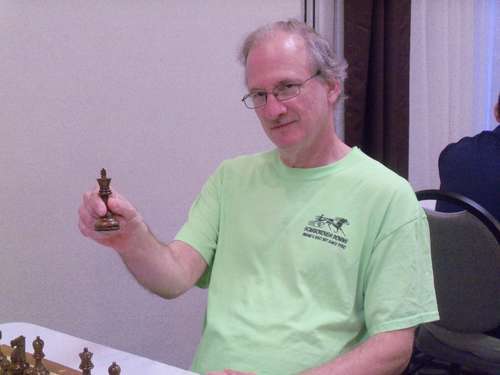 Phil Lowell

John Engle

and Bill Hartt who took home the Most Improved prize since last year's ChessMaine,net Championship graciously donated by fellow competitor and Maine chess patron...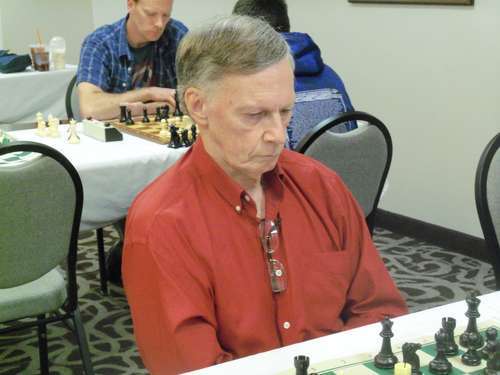 J. Paul Ciarrochi.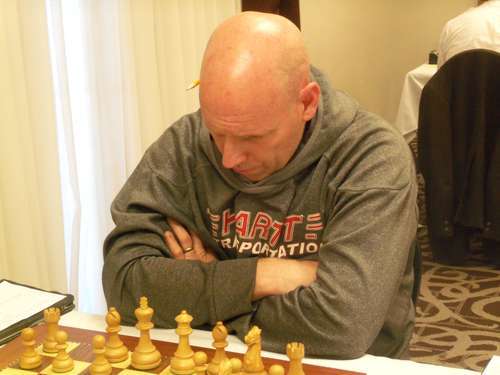 Brian Hurst sports a Hartt Transportation sweatshirt.

John Bapst Memorial High School teacher and chess team coach Michael Dudley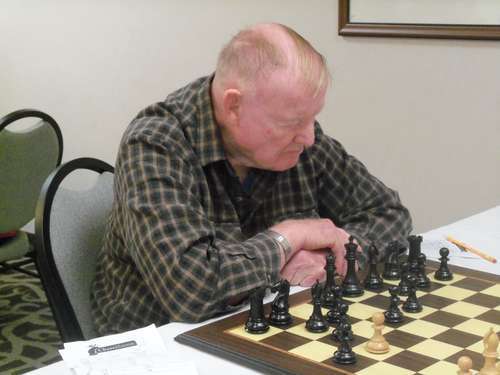 Eighty-three years young! Glenn Snyder

Just back from his adventures at the Elementary National Chess Championships: Ben Mock

Lee Doucette

Maine Chess Association president Andy Bryan

Andy Bryan (left) and Phil Lowell shake before starting their first-round game.

Sergio Mejia (right) receives his check for the George Cunningham Brilliancy Prize for the quarter February - April 2016 from MECA president Andy Bryan.

The Best Western Plus Waterville Grand Hotel provided exceptional conditions for the tournament.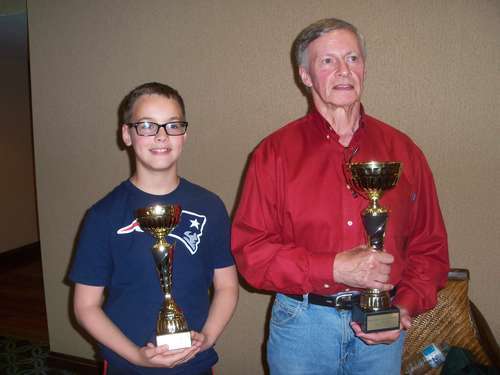 Ben Mock (left) and J. Paul Ciarrocchi took home second and first place hardware respectively in the U1200 section.

Bill Hartt (left) and Curt Brock analyze their game as Sergio Mejia kibitzes.

Thanks to all who made the tenth edition of the ChessMaine.net Championship a great success.
---