Carissa Yip and Cynthia Cui Compete in World Youth Championships
11.02.15 Carissa Yip (Massachusetts) and Cynthia Cui (New Brunswick) are competing in the Girls Under 12 section of the World Youth and Cadet Championships in Porto Carras, Halkidiki, Greece from October 25 - November 6, 2015. Both players have been previously mentioned on the pages of ChessMaine.net. Yip, who graced the cover of the August 2015 edition of ChessLife as the USCF's youngest female master, is seeded third in a field of 120 international players. Cui, who has played in tournaments in Houlton, Maine, is seeded 110th in that same field.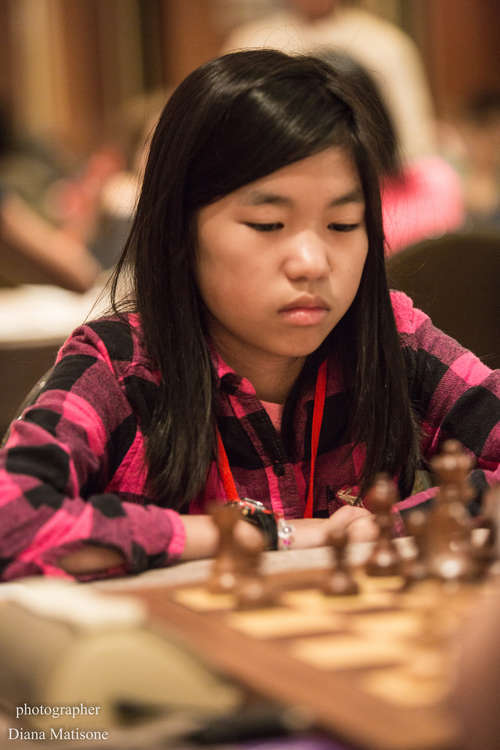 After eight of eleven rounds Carissa Yip is in second place in the U12 section. Only half a point behind the leader.
Carissa Yip got off to a blistering start at the World Youth and Cadet Championships winning her first six games. With a loss in round seven and a draw in round eight she is currently in second place with 6.5 points and three rounds to go.
Cynthia Cui stated in a pre-tournament interview with the CBC that she hopes to finish in the top half of the field. After eight rounds, she has scored four points which is just off her hoped-for pace putting her in 71st place in a field of 120.
Please visit the FIDE World Youth and Cadet Chess Championships Official Website for up-to-date pairings, results, photos, games, and much more.

Representing Canada at the World Youth and Cadet Championships: Cynthia Cui.

The massive tournament hall.
---