Portsmouth, NH Dad Gives Gift of Chess
04.12.15 Thumbs up to Ted Alex and the Portsmouth Rotary Club for its ninth annual Jeremy Alex Fund chess sets donation, made this week to Greenland Central School fourth-graders. Jeremy Alex died about a decade ago while battling drug addiction. Ted Alex believes chess teaches good decision making and the club donates the sets to kids who are at the right age to learn. "If you make good decisions, you'll have good results, and if you make bad decisions you'll have bad results, just like in life," Hebert told the fourth-graders. "We want to get you on the path of making good decisions."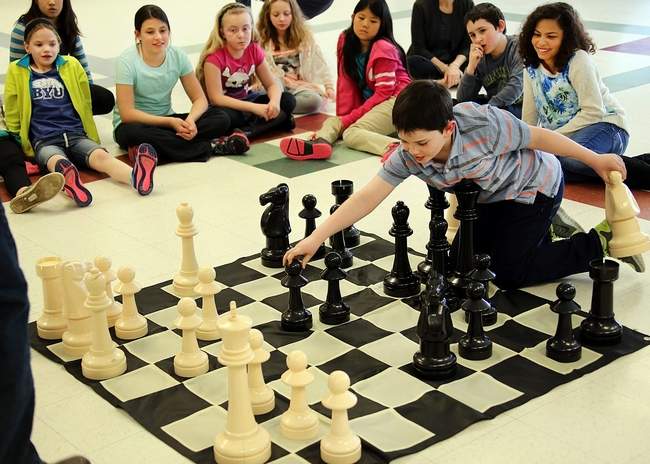 Fourth-graders at the Greenland Central School learn about chess from the Portsmouth Rotary Club. Photo courtesy of seacoastonline.

View the full article at Seacoast Online.
---