Houlton Open Tournament Report
11.16.14 Eight players turned out to compete in the Houlton Open played on Saturday, November 16 at the Art Studio in Houlton, Maine. Topping the single-section event was Roger Morin with 3.0 points. He was followed by three players scoring 2.0 points: Ray Haines, Roger Peterson and Lance Beloungie. Roger Harison, Dan DeLuca and Caleb Hunter each put up a point and David Hunter rounded out the crosstable. Here's the tournament report and a selected game.
Tournament winner Roger Morin plays Caleb Hunter in Round 1 of the Houlton Open.
Thanks to Roger Morin for contributing to this report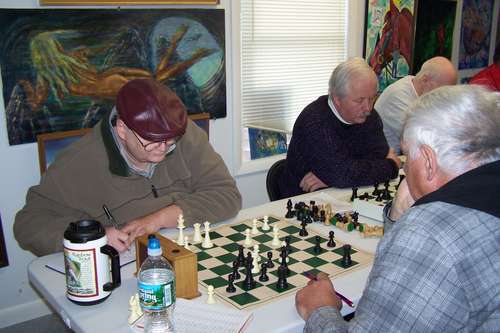 Roger Peterson (left) takes on Ray Haines.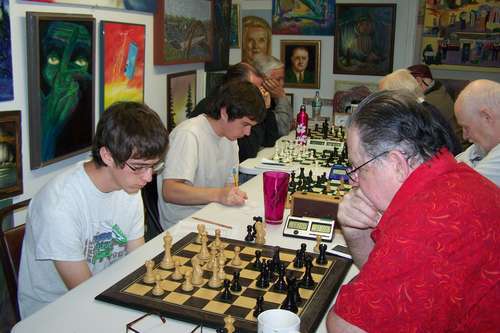 The Art Studio in Houlton makes a delightful space for a small tournament.
Thanks to all who participated and to Roger and Lois Morin for sharing their home with us.
---