Morin Defeats Franklin in Four-Game Match
06.28.13 Roger Morin conceded only one draw to his opponent Troy Franklin in their four-game match played in Houlton on June 1st and 2nd, 2013. The draw came in round three--too late for Franklin to save the match. Here's the match photo, crosstable and a selected game.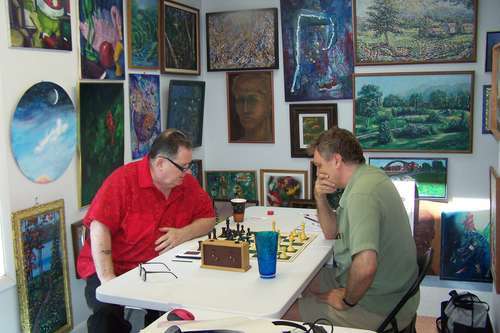 Roger Morin (2026) (left) held Troy Franklin (1899) to half a point in their four-game match.
---