Morin Defeats Spencer (2.5 -1.5) in Four Game Match
05.19.13 Former Maine State Champions Roger Morin and Aaron Spencer played a four game match in Houlton on May 11-12th, 2013 with the time control of game in 90 minutes + 5 second delay. Spencer got off to a strong start with 1.5 points in the first two games. He could not sustain his momentum however and dropped both games three and four to give Morin the match victory 2.5 -1.5.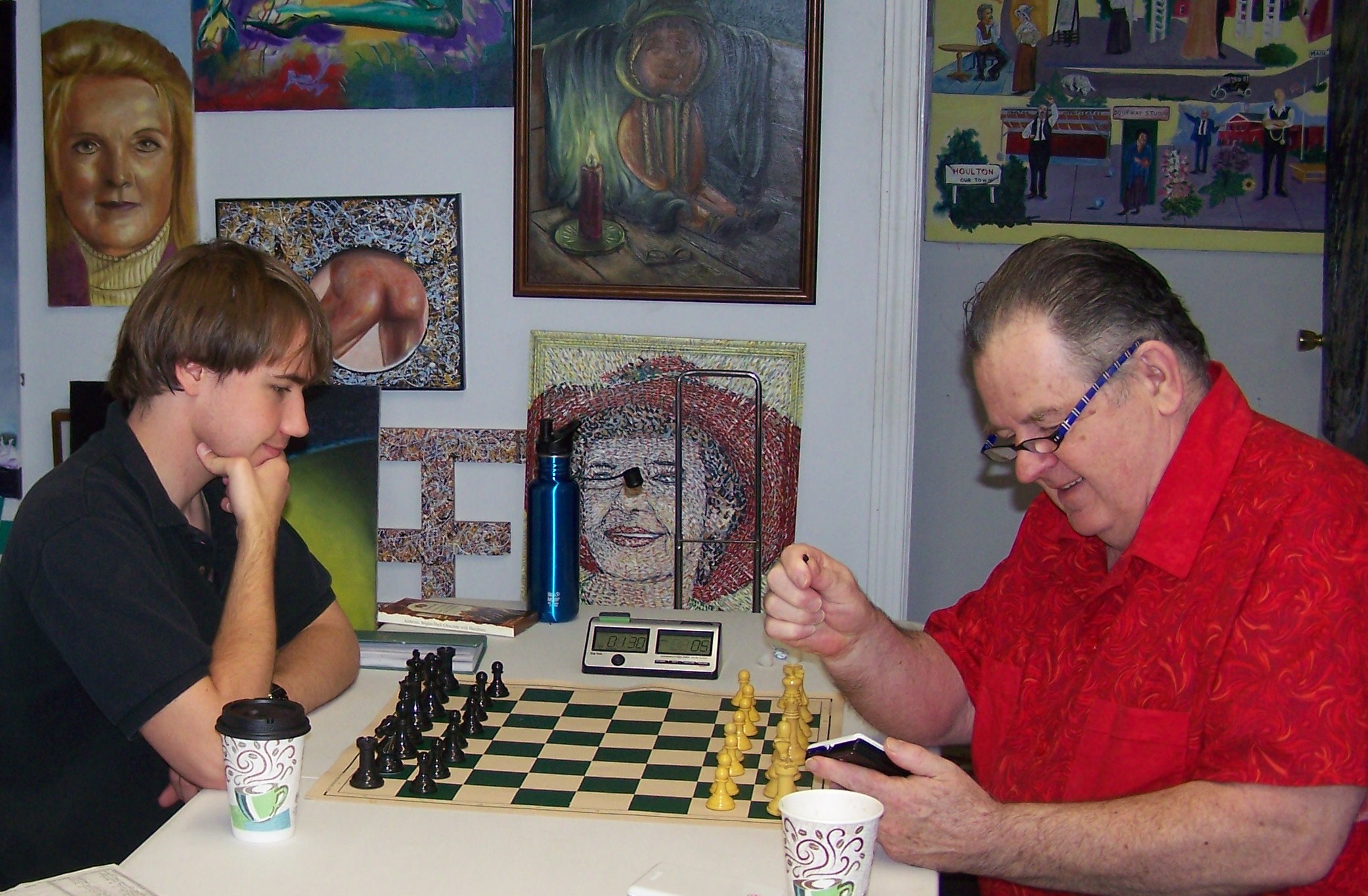 Aaron Spencer (left) and Roger Morin prepare to do battle during their four game match.
Thanks to Roger Morin for contributing to this report.
Here is game 3, a very interesting contest.
---