SPGI St. Louis Day 2
07.23.12 Day two at the Susan Polgar Foundation Ninth Annual Girls' Invitational chess tournament was filled with many exciting, stimulating and fun activities. The girls were instructed by Paul Truong, an eleven-time national champion, FIDE Master and coach of the 2004 U.S. Women's team at the 36th Chess Olmypiad, played in a simultaneous chess exhibition given by GM Polgar and enjoyed a trip to St. Louis' eclectic City Museum.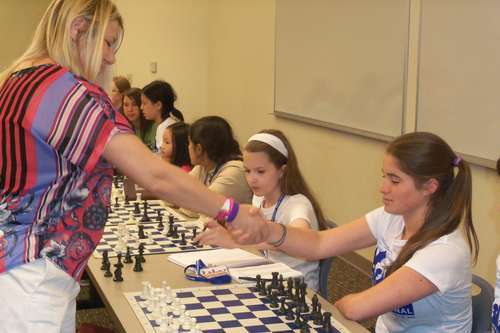 GM Susan Polgar shakes hands with Haley DeLuca Lowell before beginning their game in GM Polgar's simul.
Results from the blitz, bughouse and open tournaments will be posted as they become available.

Tournament Schedule
Sunday, July 22 Blitz, Bughouse and Puzzle Championships
Monday, July 23 Training Day, Visit to City Museum
Tuesday, July 24 Opening Ceremony (1:30 p.m.), Round 1 (2:30 p.m.)
Wednesday, July 25 Round 2 (9:30 a.m.), Round 3 (3:00 p.m.)
Thursday, July 26 Round 4 (9:30 a.m.), Round 5 (3:00 p.m.)
Friday, July 27 Round 6 (9:30 a.m.), Closing Ceremony (2:30 p.m.)
Click here for an updated album of photos taken at the SPGI.

GM Polgar took on each girl in a simultaneous display and a few were fortunate enough to draw.

GM Polgar considers her position during her game with the tournament's highest rated player, Margaret Hua.

Haley DeLuca Lowell of Maine (left) and Margaret Hua of Missouri looking for an edge in their games with GM Susan Polgar.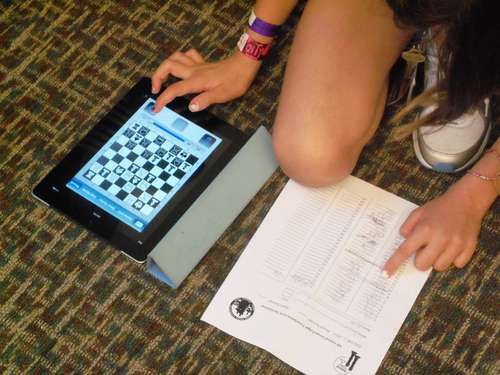 After the simul this diligent student checks variations and what might have been.

FM Paul Truong prepares for his training session with the girls.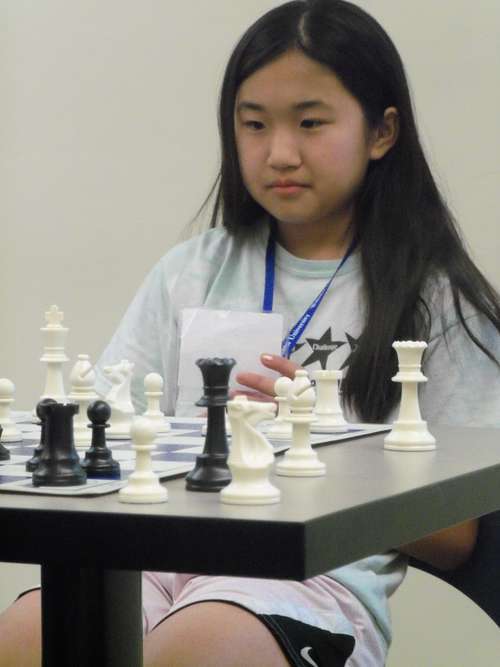 Jenny Gu of Virginia

FM Truong makes a point and asks a question...

Can Black play ...c5?

In between activities the girls played chess...

...chess...

...and more chess!

After the training session the group was taken by motor coach to the City Museum.

The girls enjoyed a ball pit...

intricate climbing structures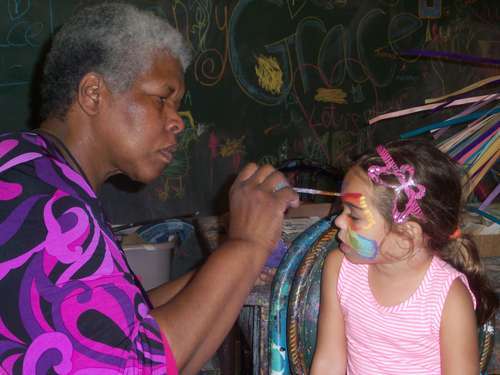 face painting

crafts

a ten-story slide

that started here

and ended here.

There were also collections of all sorts including glass doorknobs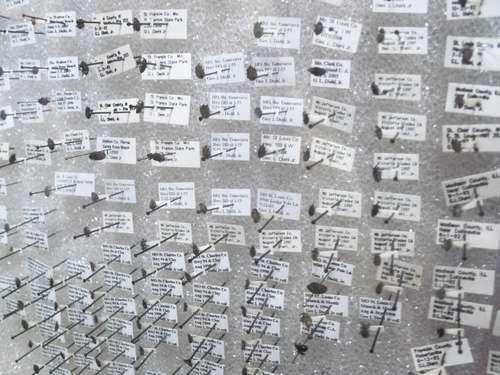 beetles

and many architectural details from St. Louis' buildings.

Many genres of art were represented including the traditional portrait

glass art

religious art

mosaic art

sculpted art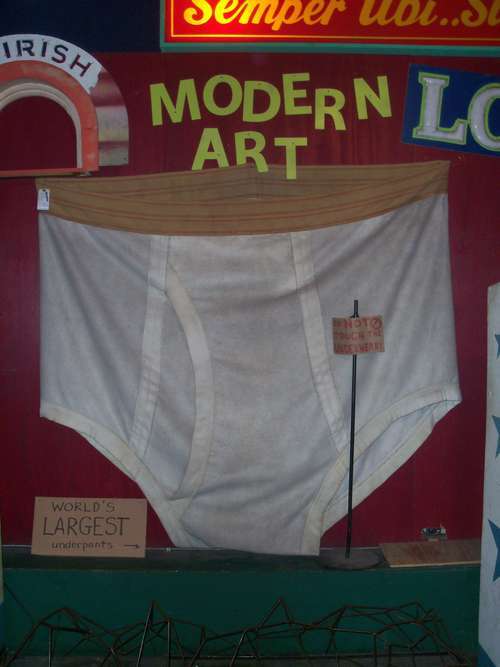 and modern art!?

Not that we wanted to anyway.

Madame Alexandra kibitzes over Paul's shoulder.

This wall was made entirely from cafeteria serving pans.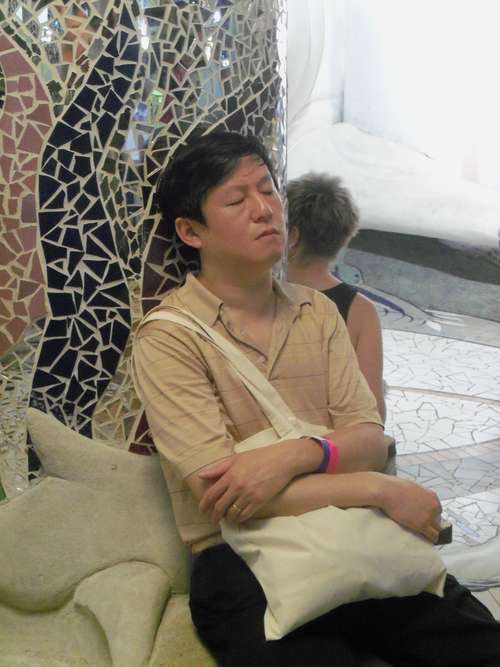 For some of us it was more than we could take in.

For others, like Carissa Yip of Massachusetts, it was nonstop fun!

Outside the museum chess parents check out the latest uploaded photos from the SPGI.

After the City Museum we took a quick stop at the arch for a photo op.

Then back to campus for a nice dinner.

All that brain power needs good nutrition!

The first round begins Tuesday--stay tuned.
---