Matthew Fishbein: Maine's Newest Chess Expert!
12.08.11 Scoring 2.0 points in the very strong open section of the Pillsbury Memorial Tournament played on December 3rd, 2011 in Leominster, Massachusetts, Matthew Fishbein acheived a USCF expert-level rating of 2013. Congratulations Matthew and we look forward to many more of your outstanding chess accomplishments!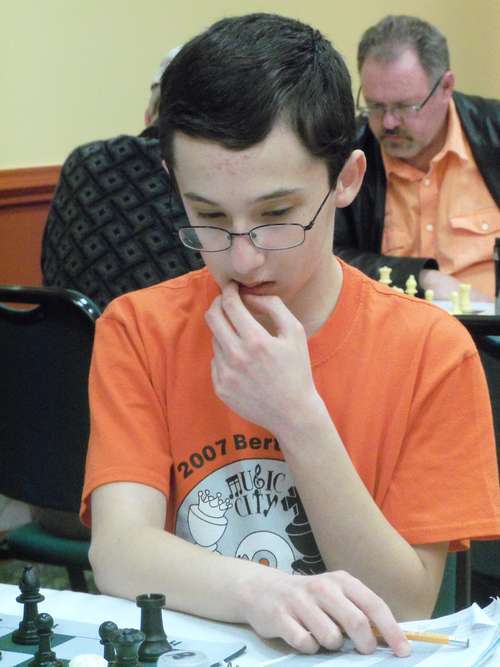 Matthew Fishbein, Maine's newest expert chess player, during competition at the 2011 Maine State Chess Championship.
USCF crosstable of the 2011 Pillsbury Memorial
Matthew's teammates on the Cape Elizabeth Chess Team have been achieving great things as well. The top five boards on the Cape team are now the five highest rated scholastic players in the state:
Matthew Fishbein 2013
Ethan DiNinno 1793
Matthew Reale-Hatem 1698
Wesley Parker 1623
Brett Parker 1585
---