Creative Arts Tournament Report
11.06.11 "A wonderful little tournament" is how one player described the eight-player Creative Arts Tournament played on October 8th, 2011 in Brewer, Maine. Steve Abrahams topped the crosstable with a perfect 4.0 points in as many rounds. Roger Morin took second with 3.0 points. Here are photos and the USCF crosstable of the event.
Tournament winner Steve Abrahams (left) plays Lois Morin in round one of the Creative Arts Tournament played in Brewer on October 8th 2011.
Thanks to Roger Morin and Steve Wong for contributing to this report.
Trailing the two leaders--Steve Abrahams with 4.0 points and Roger Morin with 3.0 points-- were a group of four players all scoring 2.0 points and sharing 3rd place. They were: Isaac Marnik, Stephen Wong (son of tournameny director Charles (Steve) Wong), Collin Calhoun and Nicholas Kawamura. Young Kawamura gave Wong (USCF 1323) and Marnik (USCF 1581) runs for their money in tough-fought games. Lois Morin scored 1.0 point and Ben Fitzpatrick, although going scoreless in his first USCF-rated tournament, played all games with an admirable determination.

Isaac Marnik (left) had his hands full in his game vs Nicholas Kawamura.

Steve Wong (right) plays Ben Fitzpatrick.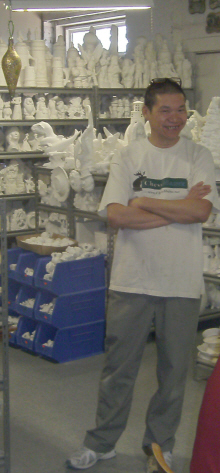 Tournament Director Steve Wong in his exclusive ChessMaine.net t-shirt.
---