Downeast Open and RBO Tournament Report
07.23.10 Lucas McCain and Rob Shore shared first in the open section of the Downeast Open played at Southern Maine Community College on July 17, 2010. Frank DiRenzo scored a perfect 4.0 points in the U1600 section and Deanna Power scored 2.5 points to win the U1400 prize. J. Paul Ciarrocchi and Gheorghe Teodorescu topped the RBO crosstable with 3.5 points apiece.
Casco Bay off the coast of South Portland and Southern Maine Community College, site of the 2010 Downeast Open and RBO.
Going into the last round of the Downeast Open three players had 2.5 points.

Because the next highest score group had 1.5 points, the tournament winner would be one of the three leaders: Lucas McCain, Matthew Fishbein or Rob Shore.
Rob Shore had announced his intention to take a fourth round 1/2 point bye at the start of the tournament and finished with 3.0 points. The final round paired Lucas McCain with John Gaspar and John Phythyon with Matthew Fishbein.
McCain and Gaspar played to a draw leaving McCain tied with Shore with 3.0 points. Phythyon defeated Fishbein resulting in McCain and Shore as Co-Champions.
In the U1600 section, Frank DiRenzo scored a perfect 4-0 (the only unbeaten and untied performance of the tournament) to claim clear first.
The U1400 prize was won by Deanna Power with 2.5 points. Power, the lowest rated player in the section (USCF 882), scored a 565-point upset with her win over Dan DeLuca in the second round..
The RBO was a two-way tie for first between Gheorghe Teodorescu and J. Paul Ciarrocchi with 3.5 points. After three rounds Ciarrocchi had 3.0 points with Teodorescu and David Rice 1/2 point back at 2.5. The final round paired David Rice with Ciarrocchi and Anthony Freccero withTeodorescu.

Rice vs Ciarrocchi ended in a draw while Teodorescu defeated Freccero. This left Ciarrocchi and Teodorescu in first with 3.5 points. Daniel Keliher, playing in his first USCF rated tournament, tied for third with 3.0 points. Ian Youth of the Breakwater School scored 2.5 points to take the prize for top scoring player with a rating U1000.
This tournament was organized and directed by Philip Lowell.
USCF Crosstable of The Downeast Open
USCF Crosstable of The Downeast RBO

All the way from Washington University in St. Louis, Missouri: Yarmouth, Maine native Lucas McCain tied for first with...

Rob Shore who picked up 39 points with a fine performance.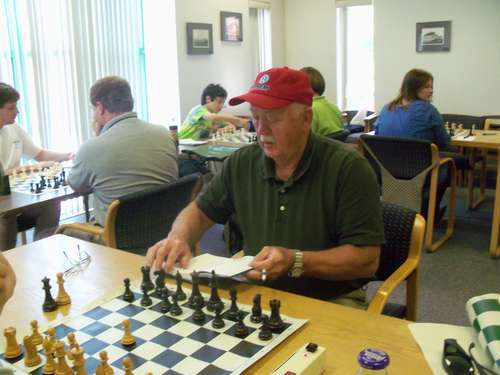 John Phythyon scored 2.5 points to tie with...

Matthew Fishbein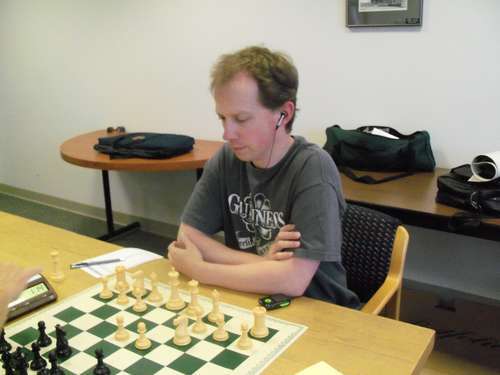 John Gaspar put up 2.0 points as did...

Chuck Cannone (horseback rider extraordinaire)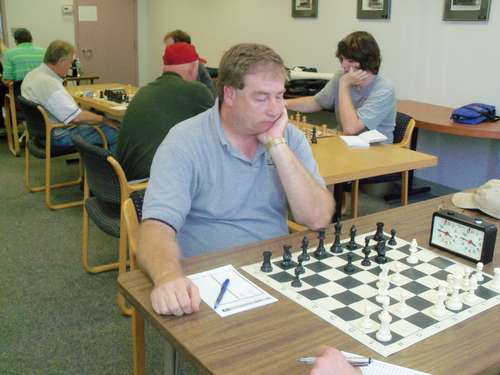 Alan Schalk

Aaron Spencer

Nicholas Parsons

Winner in the U1600 section with the only perfect score of the day: Frank DiRenzo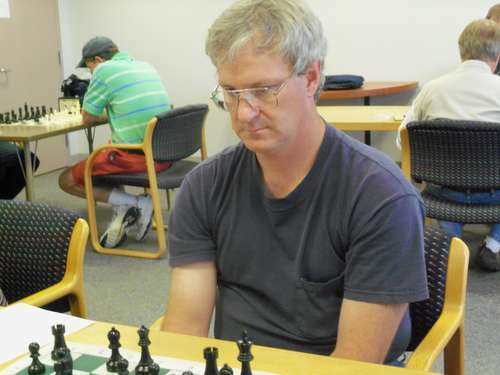 Clear second in the U1600, Bill Burtt scored 3.0 points

U1400 prizewinner Deanna Power

Leroy (Lee) Doucette

Nick's Dad, Mike Parsons makes a move in his game with Frank DiRenzo.

Dan Fishbein

Jason Phelps

John Xiang on his way to drawing an extra game with Chuck Cannone.

Tournament Director Phil Lowell checks the crosstable.

Gheorghe Teodorescu tied for first in the RBO section with...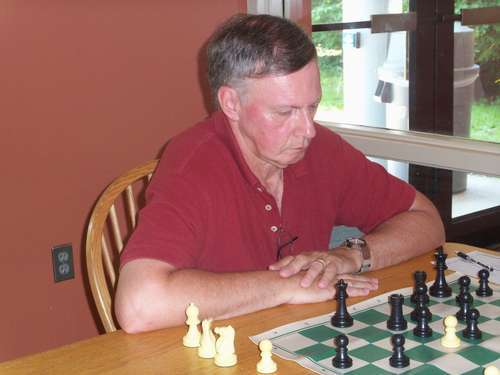 J. Paul Ciarrocchi

Always a tough customer: David Rice

Daniel Keliher

Top U1000 player in the RBO: Ian Youth

Robert Freccero

You're not seeing double. This is Eric Youth, Ian's brother.

John McCain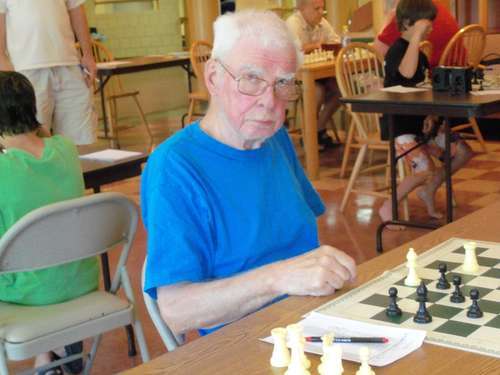 Don Landry

Sam Rallis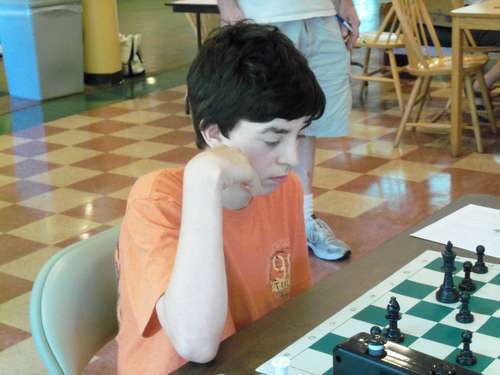 Austin Burtt

Max Saffer-Meng

Thanks to Southern Maine Community College for hosting.
---