Elementary Nationals Day 2 Tournament Report
05.08.10 Five rounds have been completed at the 2010 Elementary National Chess Championships being held at the Hyatt Regency in Atlanta. There have been many hard-fought battles with mixed results for Maine players. After four rounds, Deer Isle - Stonington held on to 19th place in the K-6 U1000 section and should improve their position in the crosstable based on good results in Round 5.

Looking up outside the main playing hall at the Hyatt Regency in Atlanta, site of the 2010 National Elementary Chess Championships.
Maine players are competing in three sections in this tournament: K-6 U1000, K-5 U900 and K-6 Unrated. After Day 2 and five rounds the results are as follows:

K-6 U1000
Soozin Cha 1.5
Bethany Humphrey 3.0
Ennis Marshall 0.0
Krisford Melanio 3.0
Elliott Nevells 1.0
Mason Oliver 1.0
Brendan Penfold 1.0
Tyson Rice 1.0
K-5 Under 900
Max DeLuca Lowell 2.0
K-6 Unrated
Isaac Vaughn 3.0
Orly Vaughn 3.0

Round 3 gets underway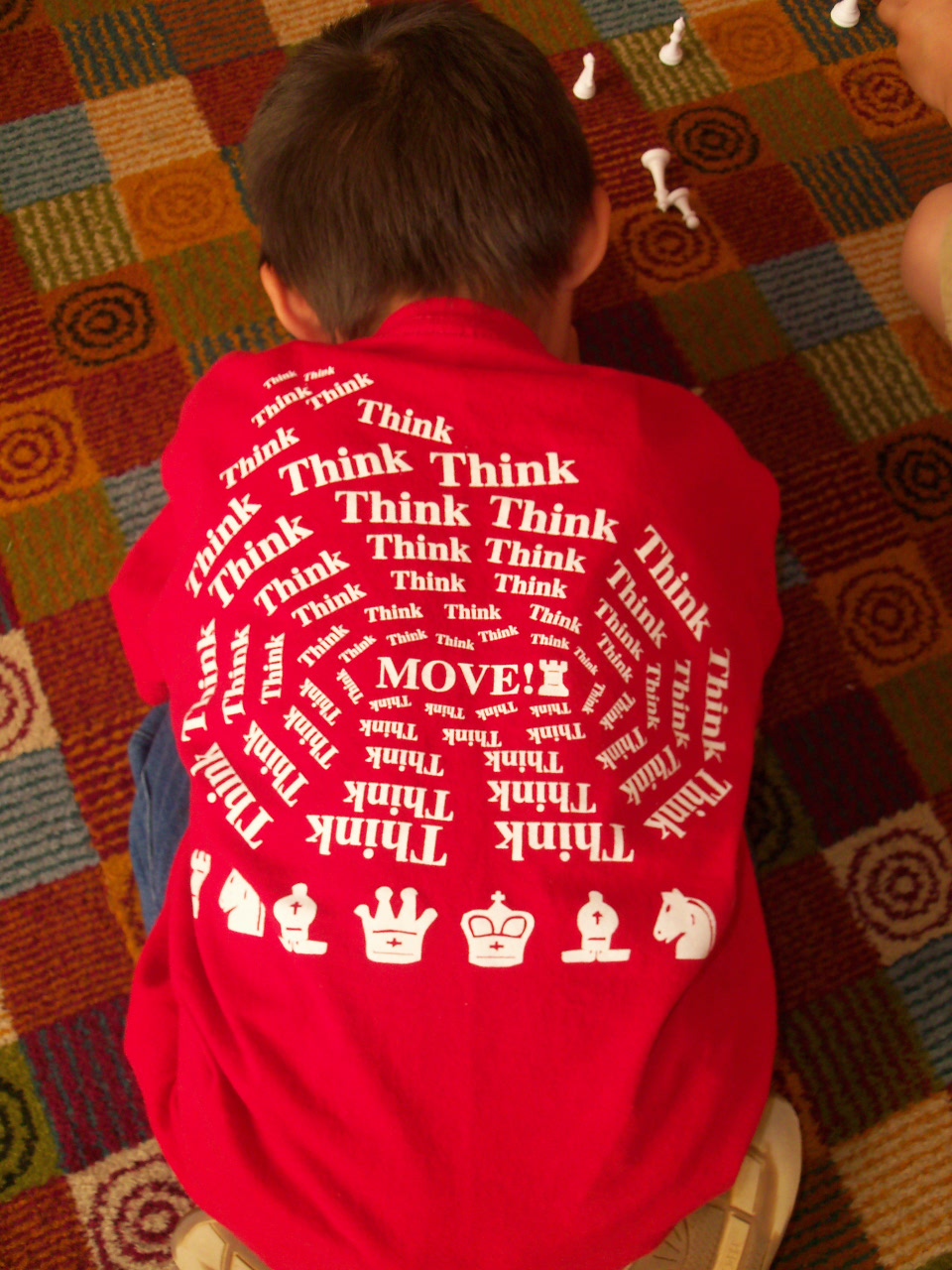 Good advice!

FIDE Master Todd Andrews was available after each round to analyze games and offer pearls of chess wisdom.

Legendary chess coach Bruce Pandolfini with Max DeLuca Lowell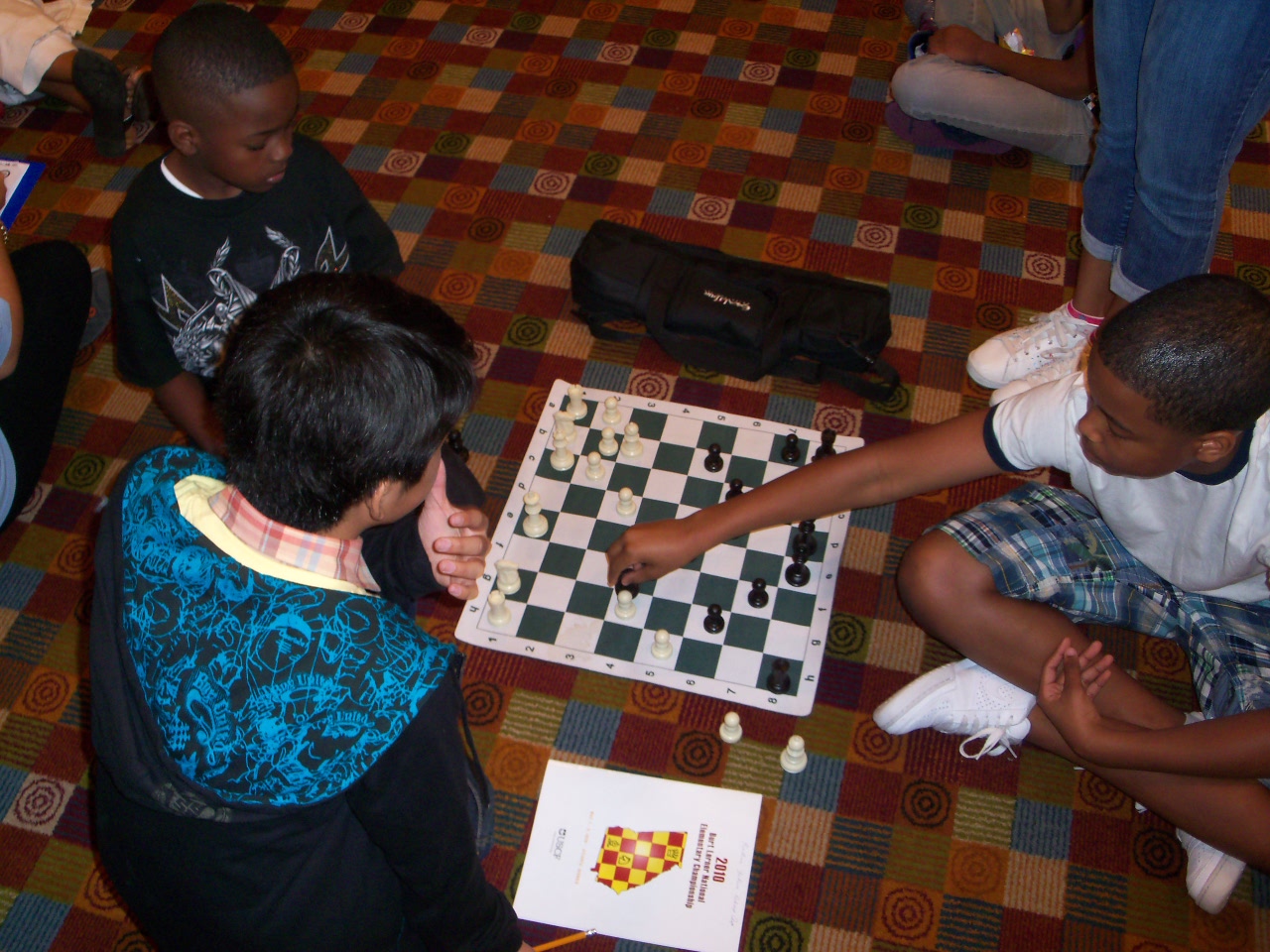 Chess is everywhere at the Nationals: on the floor, on cell phones...

...even on the new iPad.

Parents and coaches give last-minute advice and good wishes before the games start.

Tournament Director Wayne Clark begins Round 4.

Many players recorded their moves with the Personal Chess Manager (PCM) by MonRoi. The PCM is a handheld electronic device approved by both FIDE and USCF to be used for recording moves during rated tournaments.

MonRoi President/CEO Zeljka Malobabic explains some features of the PCM to players and parents.

One feature of the MonRoi PCM is the ability to broadcast live games on the internet. Here a parent anxiously follows the moves on Board 1 in the K-6 Championship section.

This chess stuff is stressful! Deer Isle-Stonington chess dads (left to right): Brad Rice, Scott Oliver and Mark Nevells enjoy some poolside R&R between rounds.

Round 5 commences.

Deer Isle-Stonington chess coach Dick Powell reviews Orly Vaughn's game as teammate Soozin Cha looks on.

The last two games of Round 5--still playing at nearly 11:00 p.m.