Elementary Nationals Day 1 Tournament Report
05.08.10 The Burt Lerner National Elementary Chess Championships are in full swing at the Hyatt Regency in Atlanta. Over two thousand of the strongest K-6 players from across the nation are competing for national titles in twelve sections. Maine has fielded eleven players in this seven-round, three day event.

A horse and buggy outside the Hyatt Regency in Atlanta, the site of the 2010 National K-6 Chess Championships.
Maine players are competing in three sections in this tournament: K-6 U1000, K-5 U900 and K-6 Unrated. After Day 1 and two rounds the results are as follows:

K-6 U1000
Soozin Cha 0.0
Bethany Humphrey 1.0
Ennis Marshall 0.0
Krisford Melanio 1.0
Elliott Nevells 0.0
Mason Oliver 0.0
Brendan Penfold 0.0
Tyson Rice 0.0
K-5 Under 900
Max DeLuca Lowell 1.0
K-6 Unrated
Isaac Vaughn 2.0
Orly Vaughn 1.0

Players arrive at the site.

Between rounds players cooled off in the outdoor pool.

The calm before the storm.

Women's World Champion Alexandra Kosteniuk giving a fifty-board simultaneous exhibition before the first round of the main event.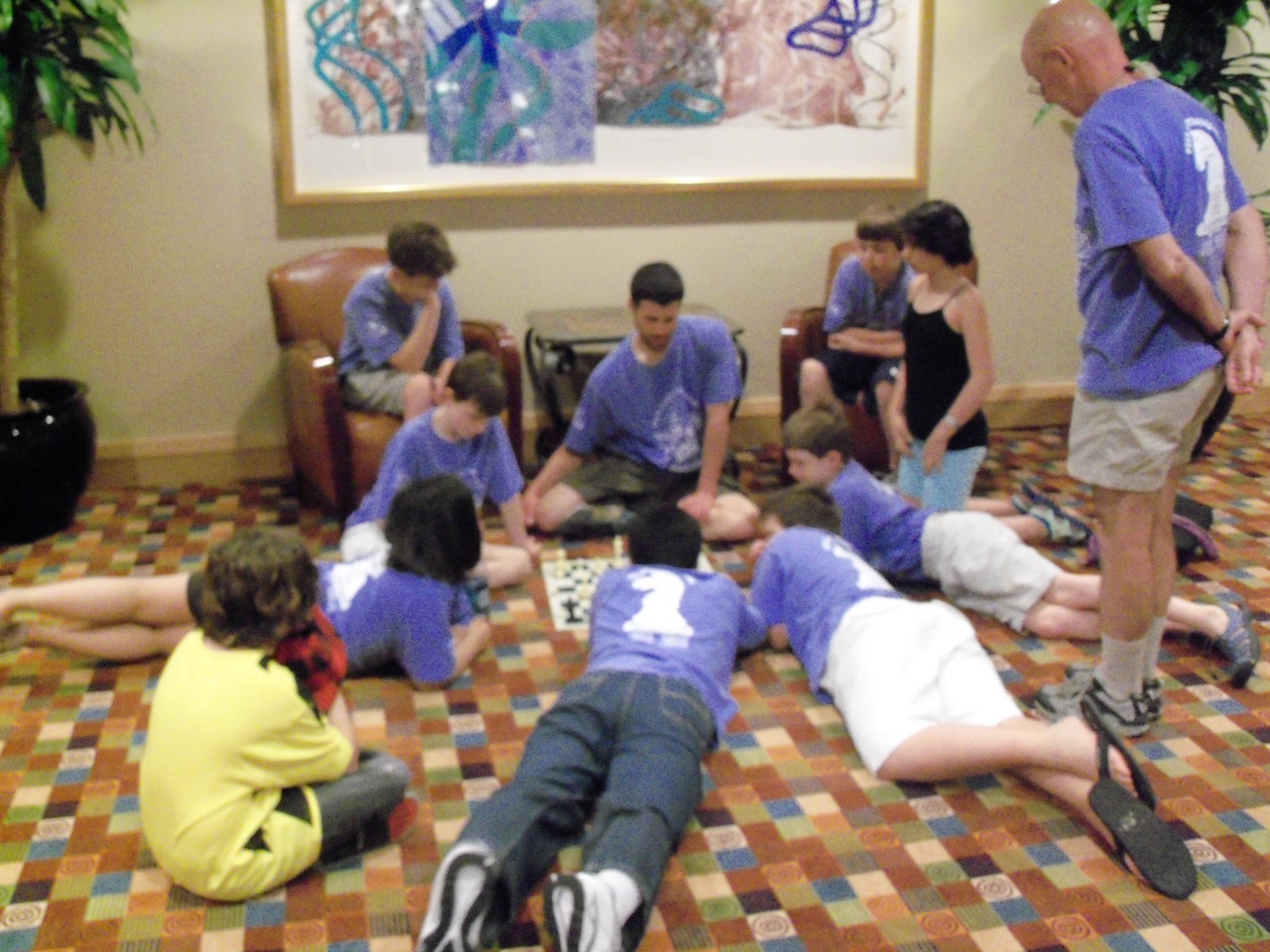 Isaac Marnik giving a last-minute lesson before Round 1.

The Maine contingent (left to right): Brendan Penfold, Tyson Rice, Soozin Cha, Orly Vaughn, Kristford Melanio, Mason Oliver, Elliott Nevells, Bethany Humphrey, Max DeLuca Lowell, (front row): Isaac Vaughn and Ennis Marshall

Max DeLuca Lowell

Tyson Rice

Bethany Humphrey (left) before preparing for her second round game.

Soozin Cha

Brendan Penfold

Kristford Melanio

Mason Oliver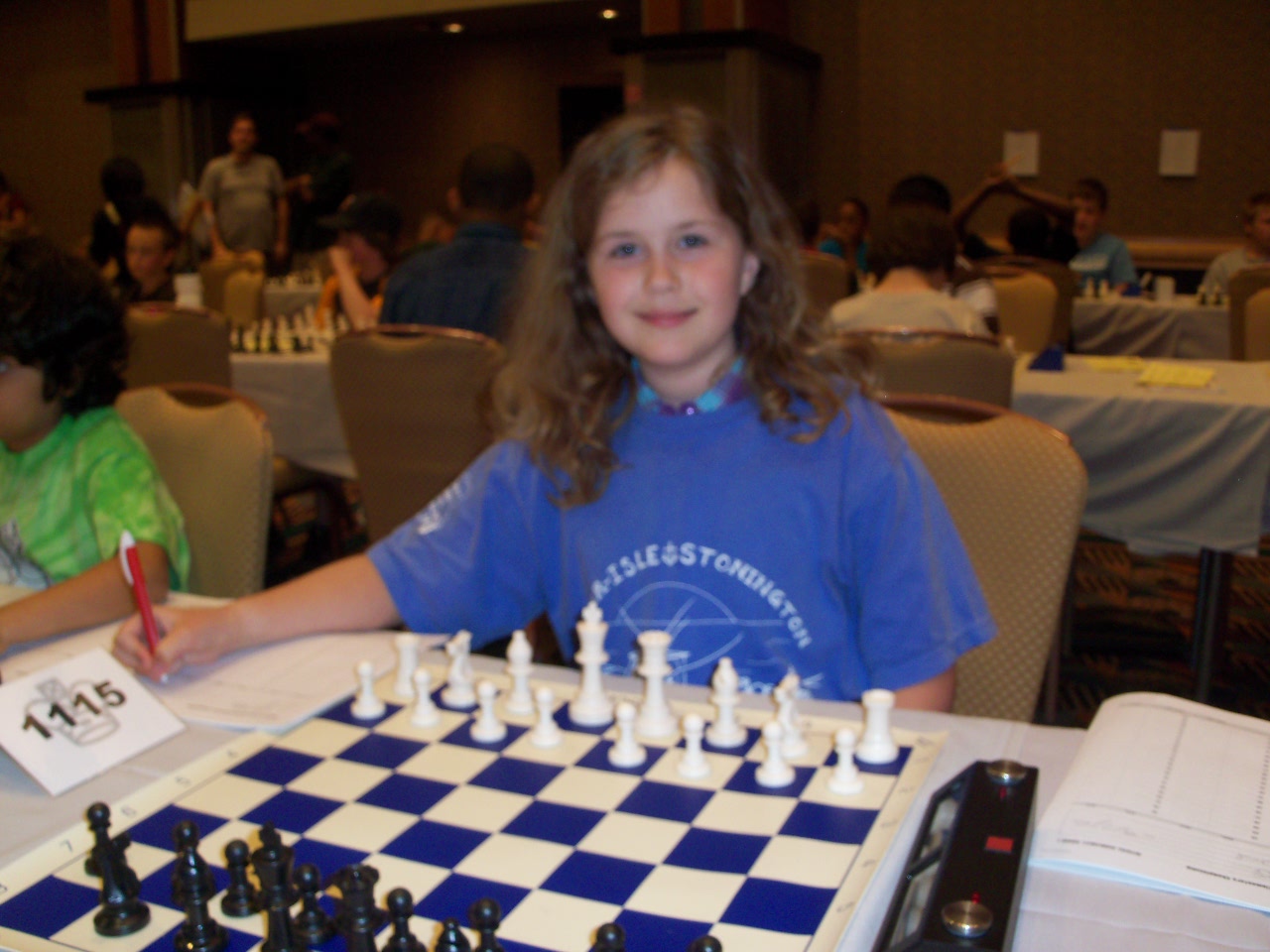 Orly Vaughn

Isaac Vaughn

The parents and coaches gallery

Round 2 underway.

There have been more chess books published than books on all other games combined. Looking at the USCF Bookstore at the tournament you can believe it!

No board? Use the carpet!