Six Tie at 2009 Maine Chess Championship
09.28.09 A six-way tie for first place was the result at the 2009 Maine Chess Championship held at Southern Maine Community College on September 19-20. The Co-Champions are: David Plotkin (2123), Alan Schalk (2081), Roger Morin (2009), Ruben Babayan (1991), Richard Judy (1919) and Andrey Savov (1851). Here's the richly-illustrated tournament report with USCF crosstables.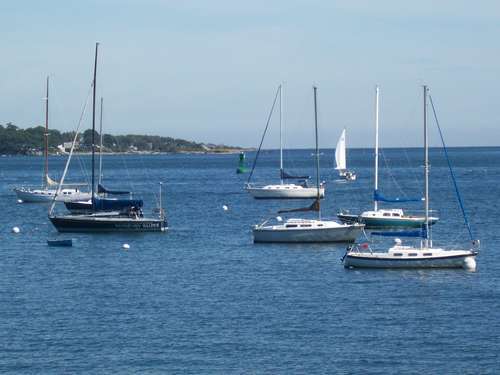 It was a stunning weekend on the coast of Maine for the 2009 Maine Chess Championship.
Thanks to Phil Lowell and Lee Doucette for contributing to this report.
Thirty-four players competed in the open section of the 2009 Maine Championship and another ten in the Rated Beginners Open section. The tournament was played in five rounds over two days at a time control of 40 moves in 90 minutes followed by a sudden death time control of game in 60 minutes, that means some games had the potential of lasting for up to five hours--a statistic that places this kind of tournament chess on par with some endurance atheletic events.
Pairings for the last round pitted the top four contenders (David Plotkin-Roger Morin and Alan Schalk-Richard Judy) against each other and the results would have been different if both of those games did not end in draws but they did and this fact combined with Ruben Babayan and Andey Savov both winning their final games resulted in the six-way log jam at the top.
John Gaspar (1699) and Matthew Reale-Hatem turned in exceptional results both scoring 3.5 points. Gaspar won the Class B prize and Reale-Hatem took home the U1400 prize. Reale-Hatem, rated 1156 before the tournament, drew his last round game with John Brady to miss the title by the narrowest of margins. We predict great things for this young man in his chess future.
Following these two lead groups were six players scoring 3.0 points, they were: John Brady (1753), Barry Magda (1764), John Buxton (1692), Nathaniel Byrans (1716), Gabe Borland (1553) and Dan DeLuca (1486). Borland and DeLuca shared the Class C prize.
In the Rated Beginners Open Terrence Kirk (unr) and Charles Rotmil (1100) tied for first each scoring 4.0 points. The leaders were followed by William Bonney (unr) and Scott Overlock (1065) with 3.0 points.
Congratulations to our newest state champions and to all who participated in this heritage tournament.
Thanks to Phil Lowell for organizing this event and to Lee Doucette for acting as Chief Tournament Director.
2009 Maine Chess Championship Crosstable
2009 Maine Rated Beginners Open Championship Crosstable

The final round match-ups: David Plotkin (left) and Roger Morin and...

Richard Judy (left) and Alan Schalk. Both of these games ended in draws which allowed all four players to share the title with...

Ruben Babayan and...

Andrey Savov (left).

John Gaspar (left) won the Class B prize scoring 3.5 points. Here he is playing David Plotkin to a draw in round 2.

Matthew Reale-Hatem here pictured with assistant tournament director Phil Lowell also scored 3.5 points to win the U1400 prize.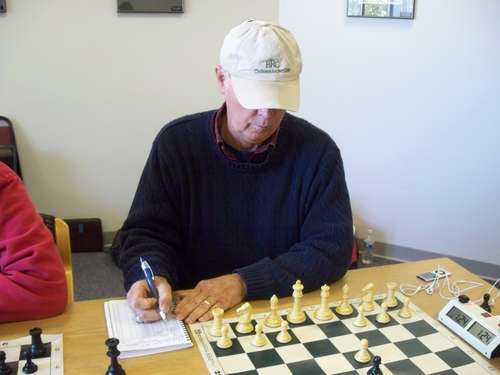 The group of 3.0 point getters included John Brady...

Barry Magda

Jon Buxton

Nathaniel Bryans

Gabe Borland and

Dan DeLuca.

Phil Lowell scored 2.5 points as well as...

John Phythyon

Aaron Spencer

Rob Shore

Curt Brock (left) and...

Frank DiRenzo.

MECA Vice President Jon Malev

Max Berube

Wesley Parker plays the Orthodox Defense to the Queen's Gambit Declined.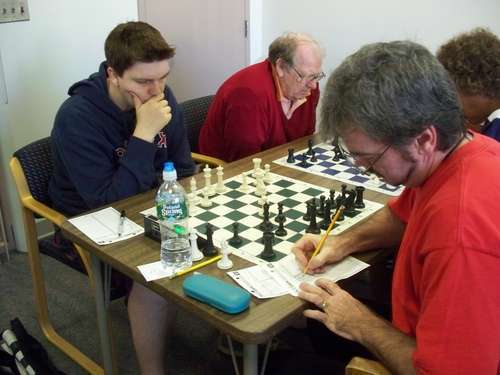 Phil St. Jean (right) plays Zach Grant in round 4.

John Jones (right) faces Brett Parker's 1. b4

Steve Kaluzynski

Brandon Greaton (foreground left) plays John Gaspar while Frank Direnzo (background left) takes on Rob Shore.

Terrance Kirk shared first in the Rated Beginners Open with...

Charles Rotmil.

Scott Overlook scored 3.0 points in the RBO section along with...

William Bonney.

Mitchell Richardson (left) plays Elias Daiute in the last round of the RBO.

Brian Roderick (left) vs Rodney Cunningham (aka David Rice)

Nathaniel Bryans (left) chats with Andrey Savov before the start of round 1.

MECA presidential candidate Andy Bryan (standing left) speaks with Roger Morin.

Thanks to Southern Maine Community College for hosting the championship and...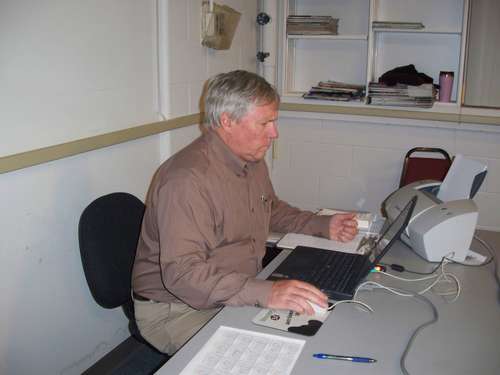 thanks to Tournament Director Lee Doucette.

Between rounds players could walk to the "158" an eclectic cafe with great sandwitches and coffee.

South Portland is a major shipping port.

A closer look at the tanker Heather Knutsen

South Portland Maine's oldest landmark: The Old Settllers Cemetery 1658

Not the US Open in Hawaii, The 2009 Maine Championship in South Portland, Maine.

We hope to see you at the 2010 Maine State Chess Championship!
---