Eastern Maine Open Tournament Report
11.10.08 Thirty-two players competed in three sections at the Eastern Maine Open played at the University of Maine, Orono on October 25, 2008. Roger Morin, Wesley Parker/Bruce Sherwood/Gheorghe Teodoruscu and Robert Freccero came out on top in the Open, U1400 and U1000 sections. Here's the illustrated tournament report with crosstables and selected games.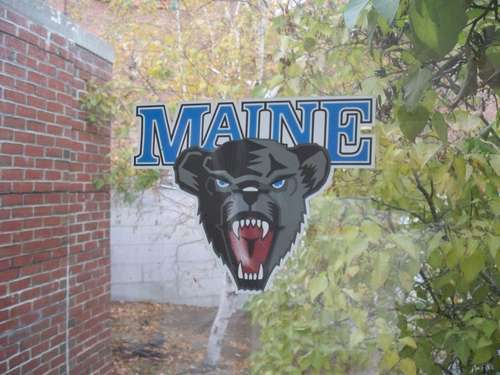 The University of Maine, Orono again hosted the Eastern Maine Open
Thanks to Tom Sandford for contributing to this report.
Roger Morin captured the Eastern Maine Open Championship with a hard fought, last round victory over Roger Peterson. Morin needed a win for outright first as he had 2.5 going into the last round while Peterson had 3.0. A win he needed and a win he got to finish with 3.5 and the title of 2008 Eastern Maine Open Champion.
The Under 1400 section came down to the last game between Wesley Parker and Bruce Sherwood. Sherwood was perfect after three rounds with wins over Joseph Parker, Gheorghe Teodoruscu and John Ellison. Parker had 2.0 points defeating Dan Fishbein and Joseph Parker but lost his second round game to John Ellison. In the late endgame, Parker managed to Queen and Sherwood resigned shortly thereafter. Meanwhile Teodoruscu won his game vs. Ellison to finish with 3.0 points and tie for first as well. This gave both players 3.0 points and a tie for the Under 1400 prize. Parker took home the trophy based tiebreaks.
Robert Freccero took first in the Under 1000 section with three wins over Jack Demeter, Mark Parker and * and a last round draw vs. Matthew Reale-Hatem.
Nicolas Shedd, who played in the Under 1000 section, was the highest scoring Under 600 player with 2.5 points.
In addition to the section prizes, a number of class prizes were awarded from Class A through Class G:
Class A: Roger Peterson
Class B: Barry Magda
Class C: Matthew Fishbein
Class D: Bruce Sherwood
Class E: Georghe Teodorescu
Class F: Matthew Reale-Hatem
Class F (2nd): *
Class G: Jack Demeter
Class G (2nd): Mark Parker
U600 (2nd): John Xiang
U600 (3rd): Elias Daiute
U600 (4th): Colin Smith
Roger Morin (1982) - Roger Hardison (1523) 1-0
Eastern Maine Open Round 1
October 25, 2008
Bruce Sherwood (1299) - Wesley Parker (1084) 0-1
Eastern Maine Open Round 4
October 25, 2008
In this Ruy Lopez Bird's Variation, Parker gets active pieces and wrests the advantage. In overall master play this opening has the following statistics: White wins 48.2%, Black wins 27.7%, Draws 29%
Replay
Eastern Maine Open 2008 Crosstable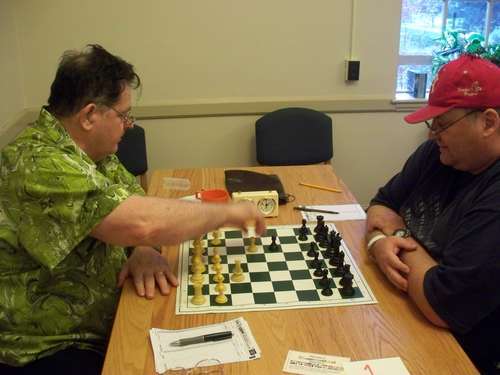 Roger Morin plays 2. c4 in his last round game vs. Roger Peterson.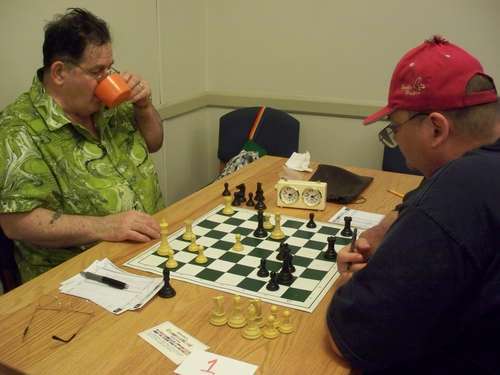 The game progresses to the late middlegame and the coffee comes out.

Barry Magda scored 3.0 points and won the Class B prize.

Matthew Fishbein readies himself for his last round game vs. Aaron Spencer. Fishbein won this game to finish with 3.0 points.

Aaron Spencer plays the double King's pawn vs. Fishbein.

Bill Gallagher

Lee Doucette

Roger Hardison plays the black pieces vs. Charles Rotmil

Brock MacDougal

Wesley Parker during his last round game with...

Bruce Sherwood

Things are getting interesting in the game Sherwood - Parker

Bruce Sherwood ponders his position down a Knight...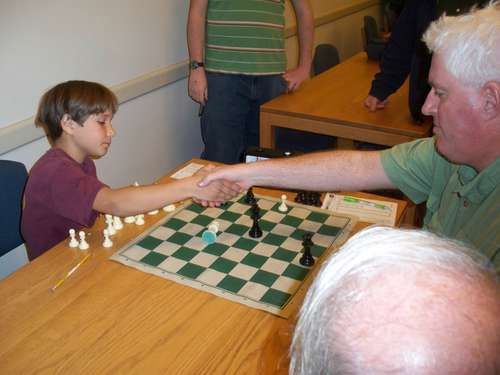 and offers his hand in resignation a few moments later.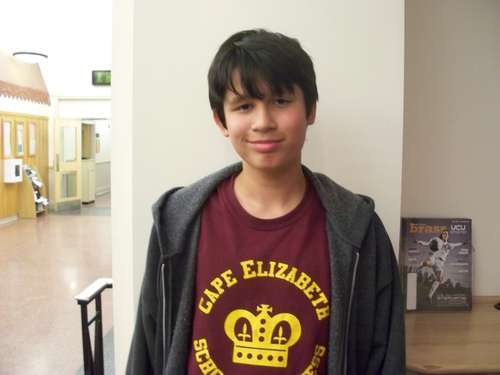 Winner of the Under 1000 section: Robert Freccero

Robert Shore takes a close look at the situation on the board.

Mark Parker (left) and Elias Daiute play to a draw in round 3.

Matthew Reale-Hatem (left) and John Xiang play skittles between rounds as Jack Demeter looks on.

A gentleman and a scholar: David Rice of Portland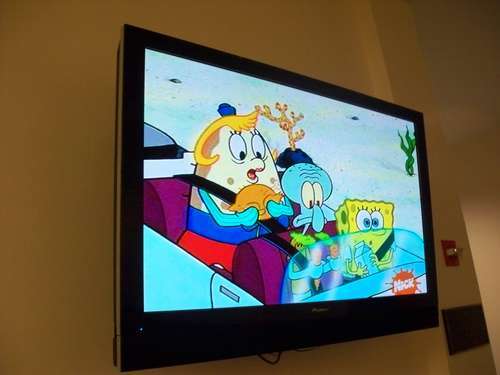 An Eastern Maine Open tradition: Sponge Bob!

Bill Burtt (left) and a bespectacled Stephen Kaluzynski

This pawn was left at the tournament site, if it's yours please let us know. Also Elias Daiute left a chess clock, please contact the tournament director at sandford@umit.maine.edu to retrieve it.

Tournament Director and Eastern Maine Open organizer: Tom Sandford
---