WCCF February Swiss Tournament Report
02.20.07 This tournament marks the six month anniversary of the Washington County Chess Federation (WCCF) swiss tournaments. The WCCF is the brainchild of chess dad and tournament director Alba Briggs and has served to promote chess in Washington County and Eastern Maine in general. In this event, it was Roger Morin scoring an unbeaten and untied 4 points to take first place followed by siblings Hoty and Lily Briggs sharing second with 3 points.
Back in action after nearly nine years away from tournament chess: Roger Morin
Thanks to Alba Briggs for contributing to this report.
Here's an exciting game between the winner and one of the second place finishers with annotations provided by Fritz 9:
Washington County Chess Federation February Swiss
Pembroke, Maine
February 17, 2007
Hoty Briggs (1189) - Roger Morin (2018) 0-1
Click here to replay.

Hoty Briggs shared second place with his sister...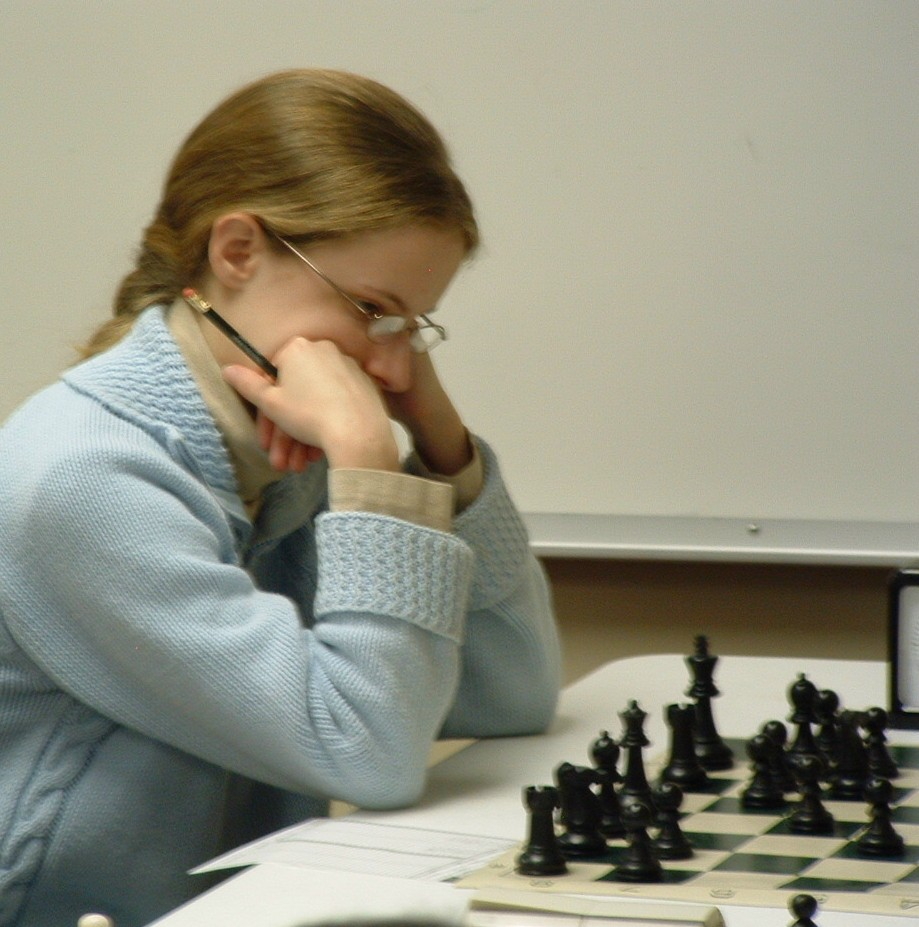 Lily Briggs.

Founder of the newly-established St. Croix Valley Chess Club: Gregg Ross

Richard Look

Nathaniel Simpson

Ezra Briggs

Tarik Benabdallah

All smiles: Houston Ross

Mary Briggs
---