8th Annual MLK Tournament Report
01.16.07 As the snow fell on the Stillwater Montessori School in Old Town, fifty-two players were brewing up storms of their own at the 8th Annual Martin Luther King Day Tournament on January 15, 2007. The tournament was contested in four section: Open, K-12, K-8 and an non-rated K-6 section. Here's an illustrated tournament report with USCF crosstables of the event.
The snow falls outside the Stillwater Montessori School in Old Town, Maine, the venue for the 8th Annual MLK Tournament.
USCF crosstables of this event here.
The dynamic duo, brother and sister team of Cullen and Sorel Edes proved to be a force to be reckoned with as each took first in their sections; Cullen was clear first in the Open section and Sorel, equal first in the K-12 section with Nicholas McKinney and Paul Rudnicki. Cullen took no prisoners, blitzing out four straight wins in his first four games and only settling for a draw with New Hampshire native Tony Cessolini, in their last round encounter. Sorel had her own streak in the K-12 section, winning her first three straight then dropping her last round game to McKinney.
In second place in the Open section was perrenial contender and one of the winningest players in Maine in 2006, Ghezai Menelik. Ghezai's only loss was to Cullen Edes in Round 3. Cessolini took third with three and a half followed by Aaron Spencer (two points) and Fred Irons and Margaret Bryan each with half a point.
In the K-8 section top rated Nikolai Renedo scored three and a half to take first. He was persued by a group of four players (Nick Peterson, Avery Cole, Haley DeLuca Lowell and Zeb Coombs) all tieing for second with three points.
There was also a K-6 non-rated section in which Brandon Terra and Sam Landers blanked their opposition with four out of four. They were followed by an even larger pack than in the K-8 section. Anna Bryan, Anthony Veenhof, Braeden Sickles, Joshua Newman and Zachary Hamilton all tied for second with three points.
The tournament was directed by Andy Bryan and Dan DeLuca. Stillwater Montessori Director, Joe Alex served as the Tournament Coordinator. Thanks to all who braved the weather to make this tournament a great success.

Unstoppable: Cullen Edes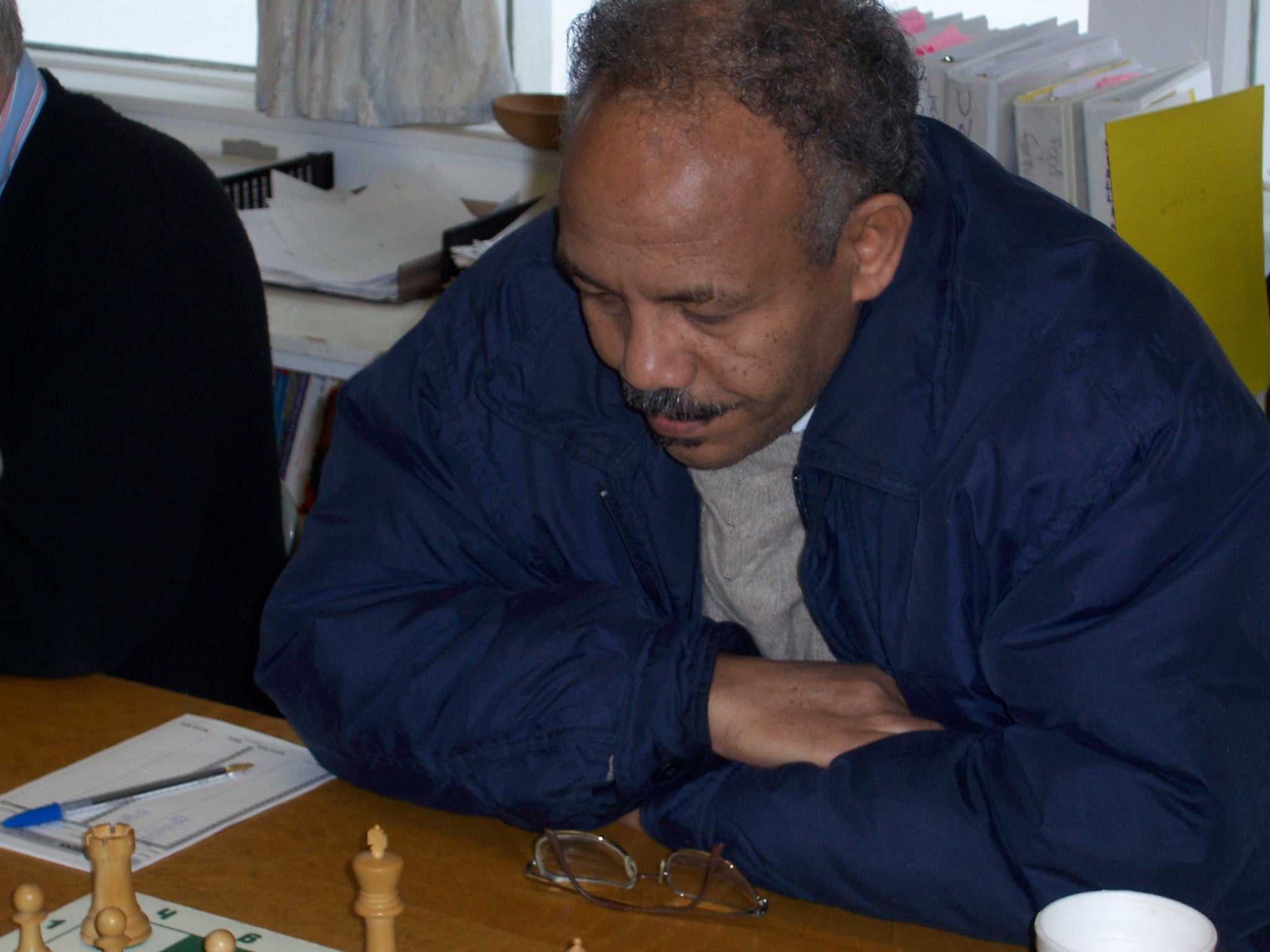 Second in the Open section: Ghezai Menelik

Tony Cessolini

On the rise: Aaron Spencer

Fred Irons

Margaret Bryan

Sorel Edes

First in the K-8 section: Nikolai Renedo

Anna Bryan (left) plays Brandon Terra in the last round of the K-6 non-rated section

K-12 winners all tieing for first (left to right): Nicholas McKenney, Paul Rudnicki and Sorel Edes

K-8 winners (left to right): Nikolai Renedo, Avery Cole, Nick Peterson, Jase Caron and Haley DeLuca Lowell

K-6 winners (left to right): Sam Landers, Brandon Terra, Anna Bryan and Isaiah Masse

Tournament Coordinator and Director of the Stillwater Montessori School, Joe Alex

Tournament Director Andy Bryan hands out certificates at the awards ceremony

The Stillwater Montessori Chess Team was out in force.
Results K-6 Non-Rated Section
| | | | | | | |
| --- | --- | --- | --- | --- | --- | --- |
| # | Player | Rd 1 | Rd 2 | Rd 3 | Rd 4 | Total |
| 1 | Brandon Terra | W10 | W18 | W4 | W3 | 4.0 |
| 2 | Sam Landers | W11 | W17 | W8 | W13 | 4.0 |
| 3 | Anna Bryan | W14 | W9 | W5 | L1 | 3.0 |
| 4 | Anthony Veenhof | W16 | W6 | L1 | W10 | 3.0 |
| 5 | Braeden Sickles | W12 | W7 | L3 | W8 | 3.0 |
| 6 | Joshua Newman | W15 | L4 | W19 | W9 | 3.0 |
| 7 | Zachary Hamilton | W21 | L5 | W11 | W17 | 3.0 |
| 8 | Yuval Boss | W17 | W13 | L2 | L5 | 2.0 |
| 9 | Nash Allen-Rahill | W20 | L3 | W12 | L6 | 2.0 |
| 10 | Devon Goodine | L1 | W20 | W18 | L4 | 2.0 |
| 11 | Phillip Faulkingham | L2 | W21 | L7 | W18 | 2.0 |
| 12 | Tyler Adams | L5 | W14 | L9 | W22 | 2.0 |
| 13 | Conner Millard | W19 | L8 | W16 | L2 | 2.0 |
| 14 | Isaiah Massey | L3 | L12 | W22 | W16 | 2.0 |
| 15 | Maddy Allen-Rahill | L6 | L16 | L20 | W19 | 2.0 |
| 16 | Stuart Mackay | L4 | W15 | L13 | L14 | 1.0 |
| 17 | Hope Gross | L8 | L2 | W21 | L7 | 1.0 |
| 18 | Harrison Dieuveuil | W22 | L1 | L10 | L11 | 1.0 |
| 19 | Drew Thibodeau | L13 | W22 | L6 | L15 | 1.0 |
| 20 | Sylvia Jackson | L9 | L10 | L15 | D21 | 0.5 |
| 21 | OliverSheehan | L7 | L11 | L17 | D20 | 0.5 |
| 22 | Austyn Moores | L18 | L19 | L14 | L12 | 0.0 |
---