John Bapst Memorial High School to Offer Free, Rated Tournaments
02.02.18 John Bapst Memorial High School chess coach and physics instructor Michael Dudley has written an open letter to the Maine chess community expressing his gratitude and announcing a number of free, US Chess-rated tournaments at the school known as the Bapst Impromptu Swiss Series.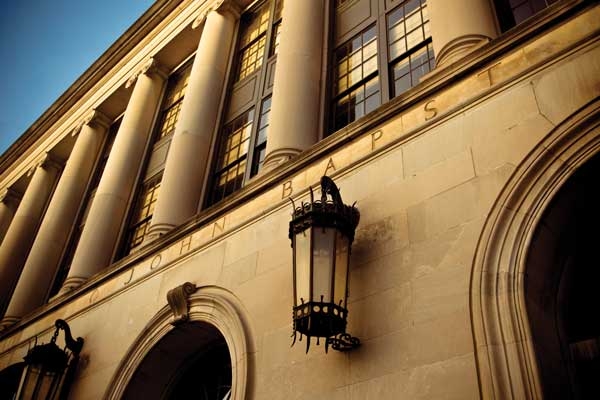 John Bapst Memorial High School will offered a number of free, rated chess tournaments in Bangor.

Dear Maine Chess Community,
I am writing this announcement to send my heartfelt thanks for all the support you have given the John Bapst Memorial High School Chess Club, and its members, over the past two years. Thank you so much for attending our tournaments, whether they've been planned far in advance or have been spur-of-the-moment experiments, and supporting our club.
Your support of the JBMHS Chess Club has helped to provide the following:
• The materials needed to run a chess tournament of up to twenty games per round with no overhead;
• Entry fees and USCF membership for Bapst chess players;
• More competitive rated chess opportunities for all Maine chess players.
To express my gratitude, I've decided to run the next few Bapst Impromptu Swiss tournaments for free. The purpose of this is first to give a series of opportunities for rated chess that can be accessible to everyone. The second is to continue to strengthen and diversify the great community we have cultivated here by exposing more new players to chess.
Thanks again for all your help, and play on!
Yours truly,
Michael Dudley
Chess Coach and Physics Instructor
John Bapst Memorial High School
---