2012 Girls Scholastic Champion...by default!
02.21.12 Woody Allen said, "Eighty percent of success is showing up." That adage rang true for Haley DeLuca Lowell who arrived at the 2012 Maine Scholastic Girls Championship to find herself registered as the only competitor in the field! Like Anatoly Karpov, who, in 1975, was declared world champion when Bobby Fischer did not show up to defend his title, DeLuca Lowell was declared the winner by default. Also like Karpov, DeLuca Lowell has proved herself a worthy title holder--she shared first place in the 2010 event, and, with a live USCF rating of 1072, she is currently the highest-rated female scholastic player in the state.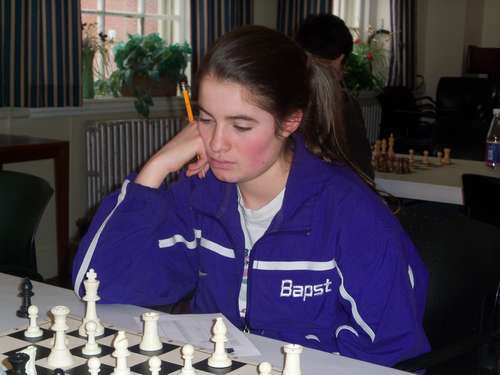 John Bapst Memorial High School freshman Haley DeLuca Lowell is the Maine Scholastic Girls Chess Champion for 2012.
---