Anticipation...and a Challenge
12.21.11 The by now famous Best of ChessMaine.net end of the year review will be coming to a computer screen near you soon. While our legions of bean counters pore over reams of statistical data separating the wheat from the chaff, we encourage you to take a crack at this composed problem of retrograde analysis. If it's too easy, don't despair, we've got plenty more of the fiendishly maddening variety.
The Best of ChessMaine.net 2011! Coming soon to a computer screen near you!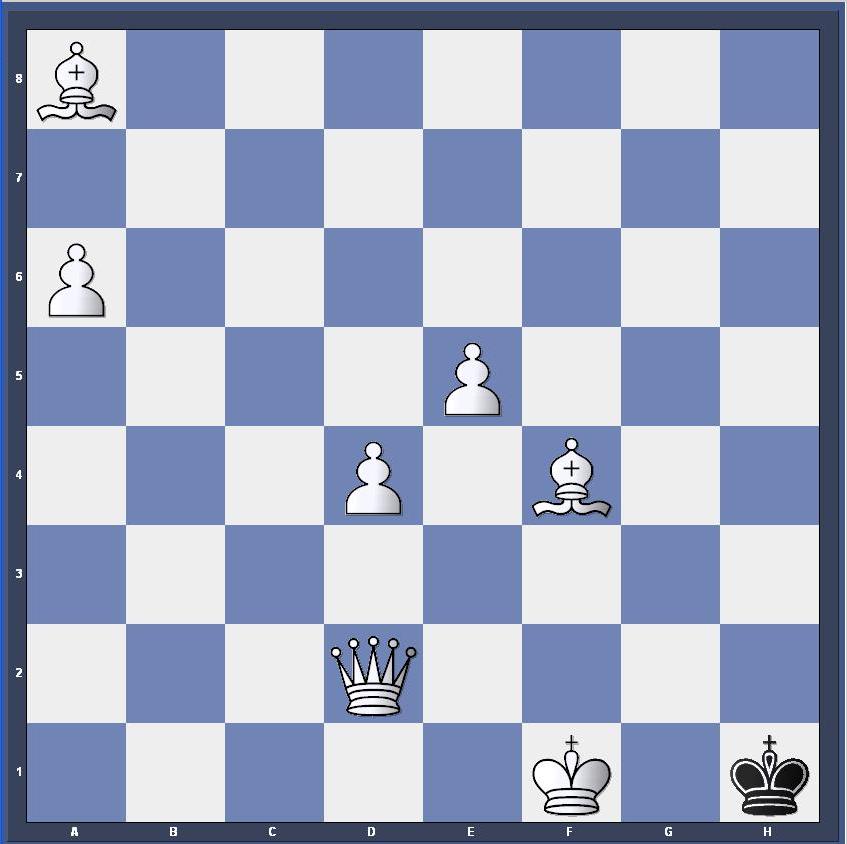 What was White's last move?
---